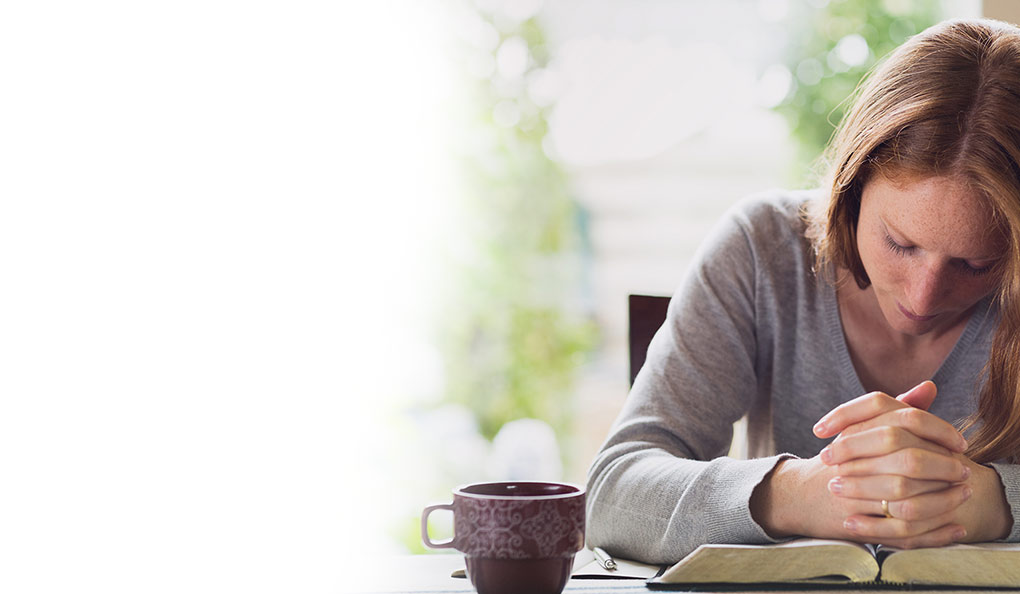 LIFE ISSUES
BIBLE STUDIES FOR ADULTS
The Bible will help you learn lessons to handle life's challenges:
Dealing with illness, marital conflict, or wayward children
Living a healthy life emotionally, spiritually, and relationally
Handling money well... for yourself, your family, your God
Download Your Free Bible Studies for Adults Now:
Facing Family Challenges
Loving God as a Whole Person
Financial Stewardship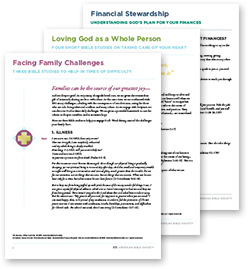 When you share your email address, you will also receive ministry updates and opportunities from American Bible Society.

Thank You for Engaging with God's Word
Our prayer is that you will find encouragement, hope, and a lifetime of insight from your study of God's Word.
American Bible Society envisions a different world where all people have access to the life-changing message of God's Word. So we work tirelessly with our partners to make the Bible available and alive for people in the most difficult circumstances. You can provide Bibles for waiting hands and open hearts with your gift.
DONATE NOW »

Download Your
Bible Studies Now
These practical study resources are ready for you to download and will help you learn lessons to handle life's challenges from a biblical perspective.
Choose 1, 2, or all 3 Below: